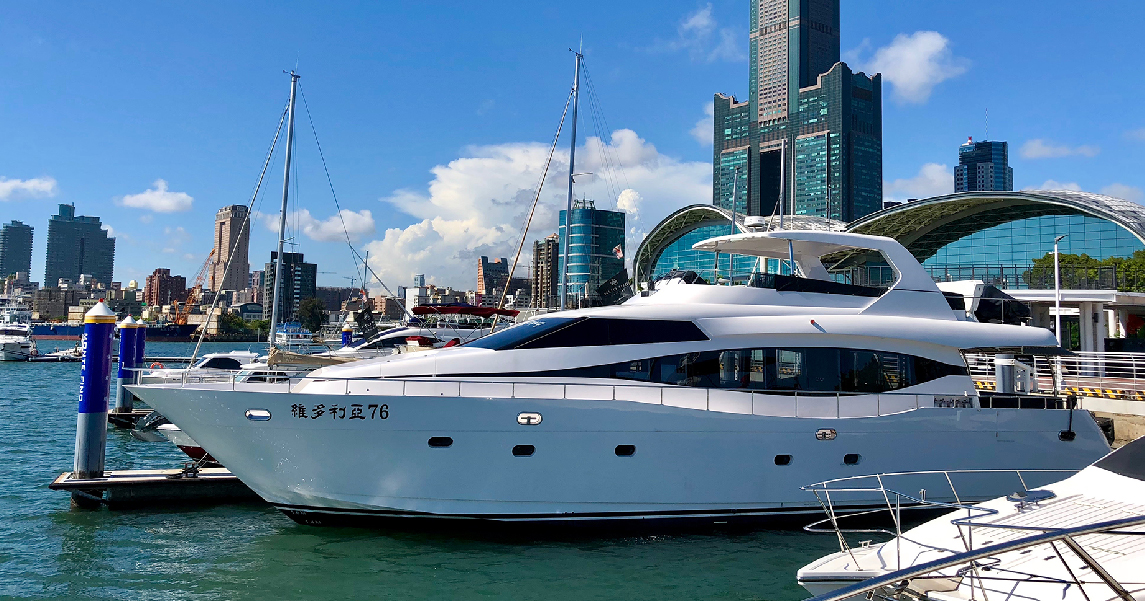 KhaShing Pier 22 offers complete marine management and services. We built our facility with the highest safety standards while providing the safest berth spaces with affordable prices. Also, we are committed to making our marina an environmental friendly facility, so that the environment and boat owners could benefit from our efforts. Our goal is to become a globally recognized yacht marina.

Our marine services include but not limited, yachts registration, housekeeping services and re-supply for water, fuel, food and etc.
Electricity – Electrical power pedestals complete with
110V/220V , 50/60Hzt
---
Our company began life as the KhaShing Lumber Co., Ltd. At the time, it was a small factory involved in the timber trade. KhaShing began building yachts in 1977 and the company continued using the name KhaShing Lumber Co., Ltd. until 1997 when it officially changed its name to KhaShing Enterprises Co., Ltd.

Monte Fino Yachts brand was introduced by KhaShing Enterprise Co., Ltd. in early 1980. There are many characteristics that define a Monte Fino - handcrafted luxury, distinctive design, fine craftsmanship, reliability, flexibility, great values, all tailor-made to your individual needs for an enjoyable cruising experience. The combination of these characteristics makes every Monte Fino unique

All the Monte Fino Yachts can be custom-made to individual requirements, with a comprehensive array of standard features able to be complemented with options that turn a fine vessel into a unique and stunning expression of personal preference. Hand built to exacting standards, Monte Fino yachts are noted for their much larger interior volume than other boats of a similar size, offering a surprising level of spaciousness.

KhaShing' business continued to grow steadily over the years and set a track record of delivering 99 yachts in one year, winning Taiwan the accolade of being "the Yacht Kingdom of Asia".

KhaShing did not sit still at this point but began to invest on improving infrastructure and building technologies for building larger, high quality and custom-built luxury yachts. It is a decision that has stood the test of time.

The yard continued winning over customers and in October 2007 launched the 1000th yacht, the first shipyard to past this milestone in Taiwan.

Looking back over the past forty years, KhaShing still stands at the pinnacle of the yacht building industry. In the future, we plan to continue the development and innovation of even more refined and unique yachts ensuring KhaShing will continue to be recognized as one of the world's most respected yacht builders.